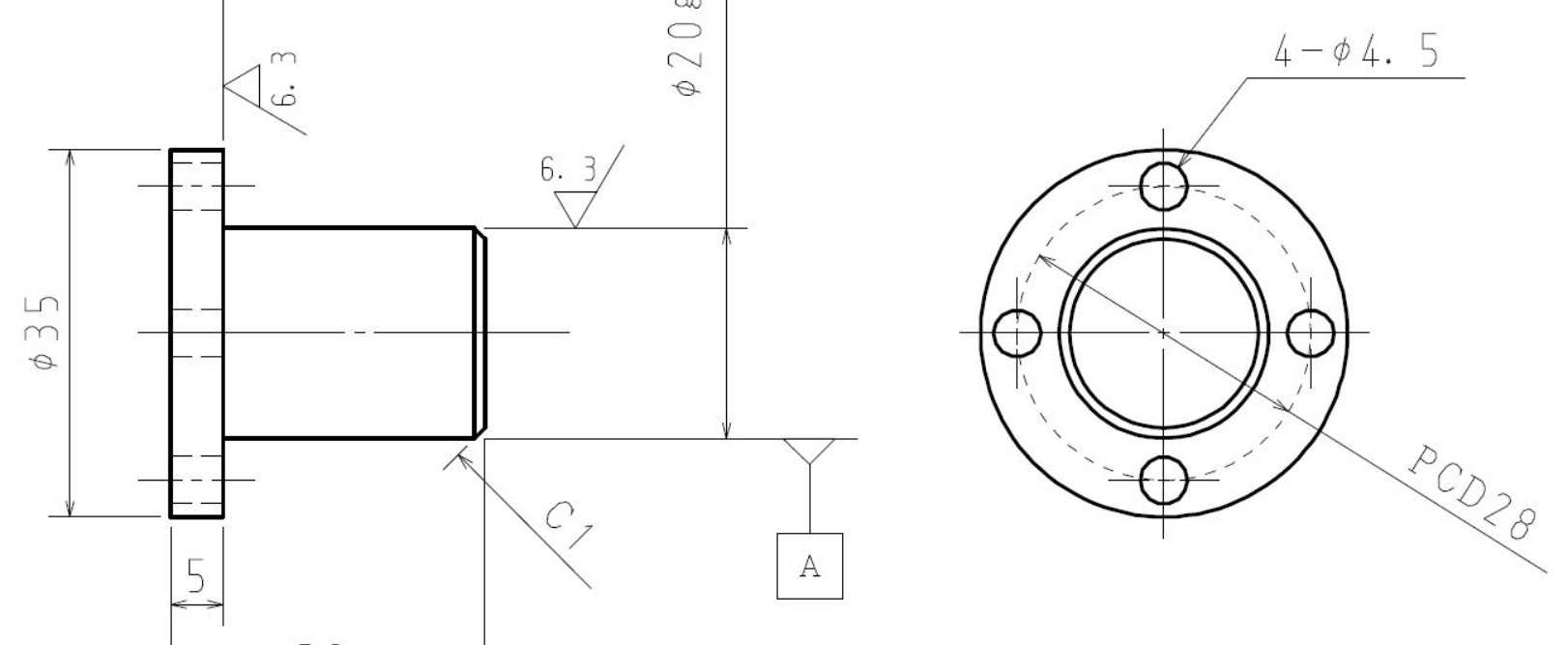 The solution for boosting your business and reducing cost at the same time

As a subcontractor, we are offering mechanical design outsourcing services
for international (outside Vietnam) customers.
What is outsourcing?
Outsourcing means your company delegate a part of job to us and the job is done by our human resources. Subcontracting is similar concept that your company receive an order from your customer as a main contractor, and your company delegate a part of job to us as a subcontractor. In both strategies, the main purpose and benefits are same.
Here are benefits of outsourcing.
You can solve problem of shortage of engineering human resource
In worldwide, It's said that many manufacturing companies are suffering from shortage of engineering human resource. By outsourcing, a project or a part of job are done and completed by our company's engineers not in yours. If your company lacks design capacity, we can support you.
You can focus core business and boost sales
By outsourcing simple tasks to us, your company can focus your resources on core business that generate high profit. In addition, your company can receive more orders without worry about design capacity. As a result, it leads to growth of sale and profit for your company.
You can reduce design cost
By outsourcing, your company don't have to employ a lot of people. You pay design fee to us on an hourly basis. This means that you can turn engineering fixed labor cost into variable cost.
Do you have these problems, don't you?
・Although there are plenty of orders from customer, you have to refuse and miss some opportunities because of lack of design capacity.
・You can't recruit new and good engineers because of location of business.
・Your staffs are too busy with daily simple tasks to invest time for developing new product.
・Labor cost for design is increasing.
Outsourcing solve your problems.
We are professional of mechanical design especially for Factory Automation machines
Our engineers are highly experienced about designing Factory Automation machines,
drawings related to such a special purpose machines and JIG used in production line.
Mainly we use ICAD/SX(Fujitsu) which is ideal for designing automation machines,
but we can use other CAD if customers request.
We accept customer's CAD data in various formats which are convenient for our customers.

Various outsourcing services customized for your need
Here are examples of mechanical design outsourcing services we are offering.
Not only these jobs, we can provide any kinds of mechanical CAD related jobs
based on request from customer.
If you have a question or are interested in our service,
please feel free to contact us from inquiry form at the bottom of this page.
Make parts drawings from provided assembly drawing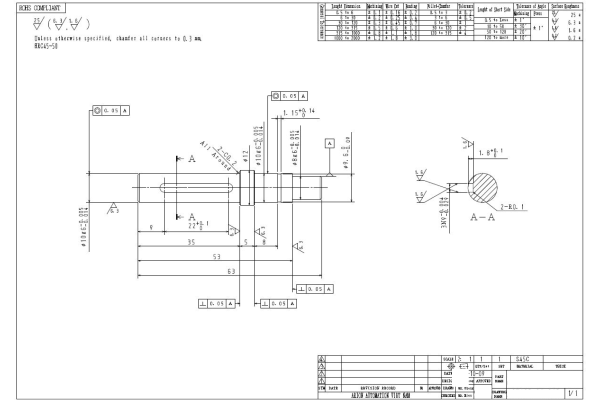 We make 2D parts drawings for manufacturing from assembly drawing (2D/3D)
which is provided by customer.
We are experienced and care about detail such as
choice of material, tolerance and finishing because it's the key for reliable machine in long run.
Also, we make parts lists for "purchasing parts" and "manufacturing parts".

About simple and time-consuming jobs such as making parts drawings and parts list,
we do it, so that your company can focus on your core business.
You can save time for time-consuming jobs which generate no value
About simple and time-consuming jobs such as making parts drawings and parts list, we do it instead of you, so that your company can focus on your core business.
Making 3D model from 2D drawings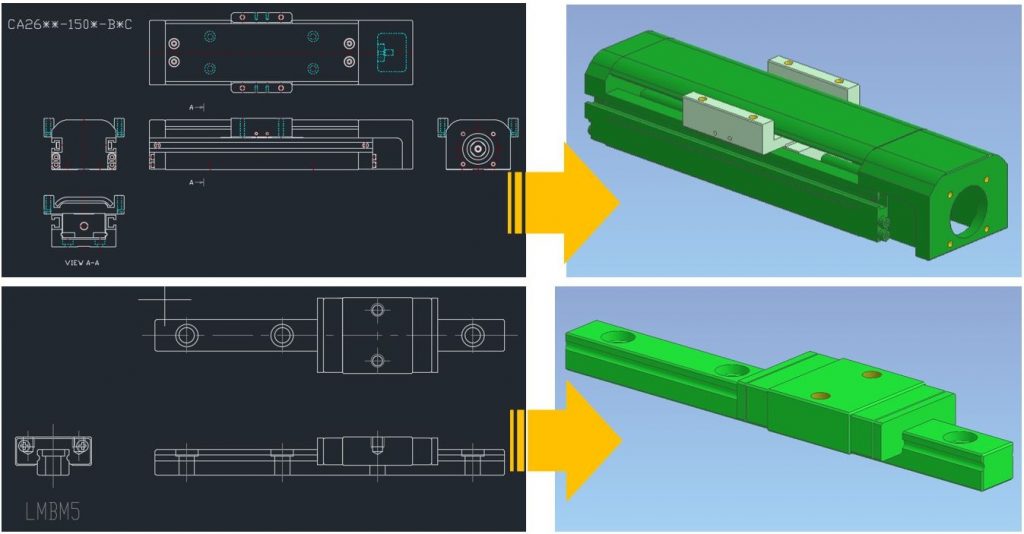 We make 3D model from 2D drawing, paper drawing or draft handwritten sketch
which are provided from customer.
We can make 3D model of small parts, assembly, whole machine or equipment
and pneumatic component layout etc.
You can save time for making 3D model
Maybe sometimes you are bothered because some components or whole drawings are provided only as 2D data. In that case, don't waste your time for making 3D models from 2D drawings. We prepare all 3D models before you start 3D design.
Designing machines customized for customer's need
We design special machines based on customer's purpose and request using 3D CAD.
We can design from draft(concept) level to assembly drawing, parts drawings and parts list.

automation machine for special purpose
JIG for manufacturing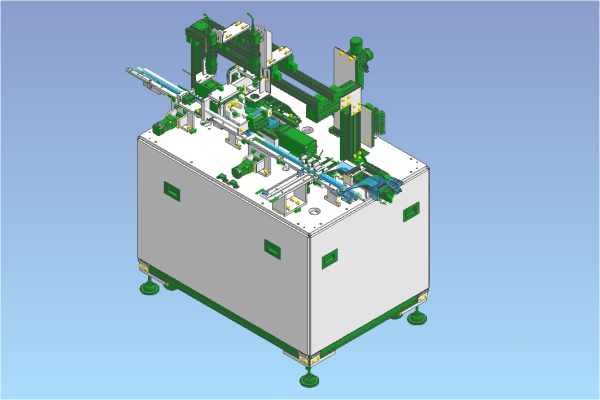 We have more than 30 years experience as professional of Factory Automation machine
Our headquarter in Japan, SAITAMA FUJI CO., LTD. has more than 30 years of history as a Factory Automation machine builder.
We offer high quality service for various purpose and need by our professional experience and knowledge.

(for reference) examples of machines designed and manufactured by our Japanese headquarter, SAITAMA FUJI CO., LTD.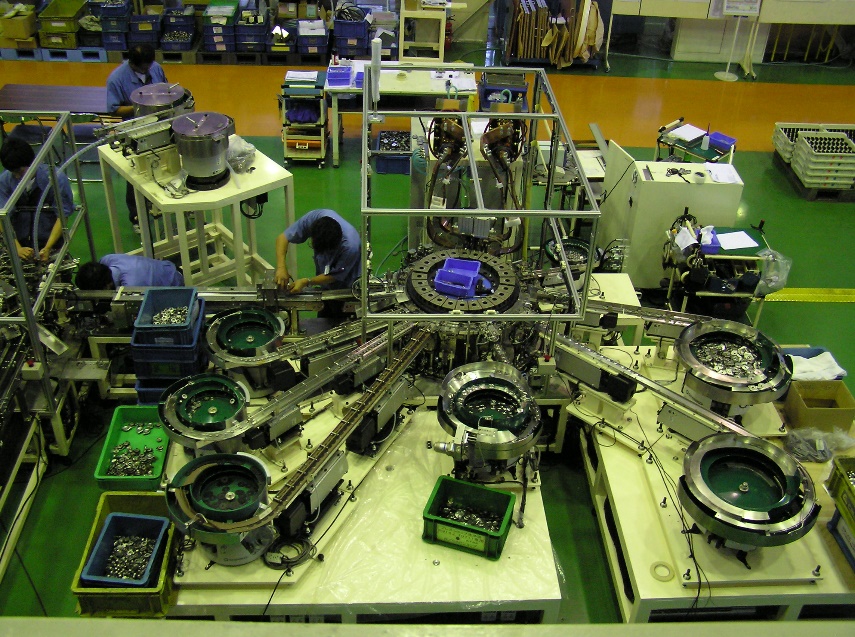 Japanese manager and technical adviser are stationed at our office in Vietnam
As a Japanese company, two Japanese are stationed at our office,
and take responsibility for delivery and design quality.
All drawings and CAD data are reviewed by Japanese technical adviser who have decades of experience in mechanical design.
Email by English is welcomed.
We can discuss and have a meeting using internet such as Skype.

---
Feel free to contact us.
+84-(0)-2471084488
Business hours 8:00~17:00(Vietnam)